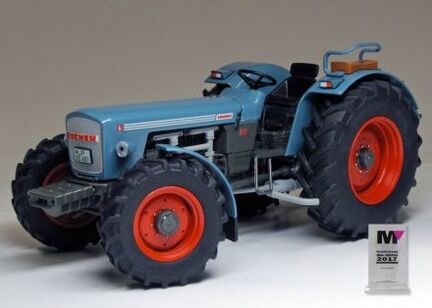 Eicher Wotan I (1968-1972)
77.75EUR
Item number: WT1049
Super nice older gentleman this fine Eicher Wotan. The heyday was between 1968 - 1972 when the tractor was built. The tractor stands in full contrast to the real model, beautifully reproduced in all sets of this tractor in 1/32 scale. A genuine vintage tractor from when grandad was a young lad.
Prices are incl. VAT
Scale:

1:32

Year of publication:

2017

Product category:

Series model

Original manufacturer:

Weise-

Toys

Execution:

Design original manufacturer
NOTE: Ornamental models for adult collectors. Not suitable for children under 14 years.