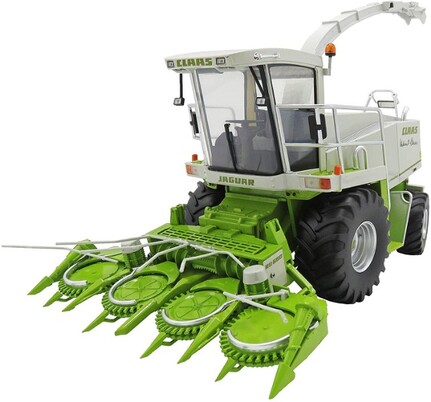 Claas Jaguar 10000 with RU600
140.43EUR
Item number: 0002531170
Limited Claas edition in the number of 2000 pcs - Claas JAGUAR 10,000 + RU600. The header can be easily detached, can be lifted and lowered and folded into the transport position. The rear wheels are steered and the conveyor tube can move. Annual model, signed by Helmut Claas!

Prices are incl. VAT
Scale size:

1:32

Year of publication:

2018

Article category:

Limited

Original manufacturer:

Claas

Execution:

Design original manufacturer/

Universal Hobbies
NOTE: Ornamental models for adult collectors. Not suitable for children under 14.