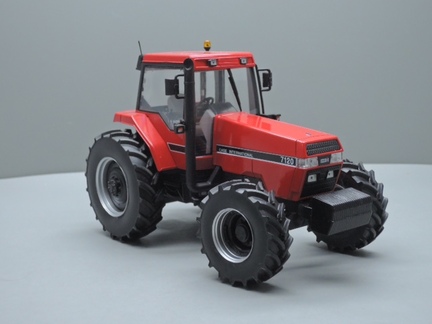 Case IH Magnum 7120
87.26EUR
Item number: REP137
This impressive Case IH Magnum 7120 model tractor is the ultimate choice for farmers looking for a powerful and reliable tractor for their farm business. With an impressive 12.9 litre engine and 340 horsepower, this tractor is capable of handling even the most demanding tasks with ease.
The vehicle is equipped with the latest technology, including an intelligent transmission control that makes it easy to shift between gears while travelling. This means you can focus on the tasks in front of you, while the tractor takes care of all the hard work.
The Case IH Magnum 7120 has also been designed with comfort in mind, and the innovative cab features an adjustable seat and steering wheel position so you can find the most comfortable driving position. There's also plenty of space to store all the necessary equipment you need on your farm.
Overall, this Case IH Magnum 7120 model tractor is a great choice for any farmer who wants a reliable, powerful and comfortable tractor for their farm business.
Weight: 655 g.
Dimensions: 13 cm × 7 cm × 10 cm
Prices are incl. VAT
| | |
| --- | --- |
| Scale size 1:32 | 1:32 |
| Year of publication: | - |
| Product category: | Series model |
| Original manufacturer: | Replicagri |
| Execution: | Design original manufacturer |
NOTE: Ornamental models for adult collectors. Not suitable for children under 14.